Read in English
Dit artikel is deel van de serie Arab Spring.
De Westerse invloed bij de Arabische Lente - 2
Door Daan de Wit
Revoluties, spontaan of niet, zijn aantrekkelijker dan oorlogen, ze kosten bijvoorbeeld minder, in termen van bloedvergieten en geld. Dat verklaart de grote interesse van het Westen in het ontwikkelen van programma's om revoluties te realiseren. Daarbij wordt gebruik gemaakt van een sjabloon, een stramien. Dat is goed te zien aan de kleurenrevoluties in Oost-Europa en de Groene Revolutie in Iran. Nu is er de Arabische golf en ook nu keren dezelfde elementen terug.
Dit is deel 2 van De Westerse invloed bij de Arabische Lente. Lees ook deel 1.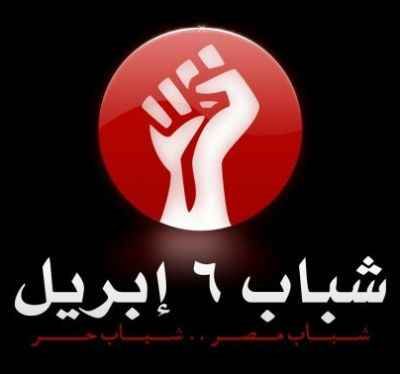 De jeugdige Egyptische actiegroep die voortkomt uit de stakingsactie en daarom de 6-aprilbeweging wordt genoemd, kiest voor een logo dat het afkijkt van het logo van Otpor. En enkele 6-april-leden gaan naar Servië om de mensen achter Otpor te ontmoeten. The New York Times citeert nog een mogelijke invloed, namelijk The Academy of Change. Een van de doelen van de organisatie: 'To reshape the minds and enable them to manage the change.' De academie wordt omschreven als een 'sort of like Karl Marx, and we are like Lenin, said Basem Fathy, another organizer who sometimes works with the April 6 Youth Movement and is also the project director at the Egyptian Democratic Academy, which receives grants from the United States and focuses on human rights and election-monitoring. During the protesters' occupation of Tahrir Square, he said, he used his connections to raise about $5,100 from Egyptian businessmen to buy blankets and tents.' The Academy of Change is opgericht in Londen en gevestigd in Qatar.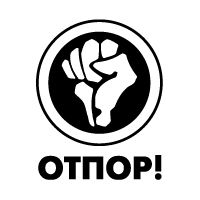 Cruciale stap: Facebook
Iemand die veel samenwerkt met Ahmed Maher, een centrale figuur in de 6-aprilbeweging, is Wael Ghonim, die werkt als marketing executive voor Google: 'I worked in marketing, and I knew that if you build a brand you can get people to trust the brand.' Hij is de man die de cruciale stap maakt om de Facebook-groep We Are All Khalid Said op te richten. 'Prior to the murder of Khaled Said, there were blogs and YouTube videos that existed about police torture, but there wasn't a strong community around them,' zegt Jillian C. York, de projectcoördinator voor het OpenNet Initiative van het Berkman Center for the Internet and Society van de Harvard-universiteit. 'This case changed that.'
De Facebook-pagina van Ghonim wordt een enorm succes: 473.000 mensen gebruiken de site om zich te organiseren. Ghonim is deel van het team rond Nobelprijswinnaar Mohamed ElBaradei, de voormalig voorzitter van het Internationale Atoomagentschap, de oprichter van de National Association for Change, de lieveling van het Westen en de gedroomde overgangskandidaat voor de periode na Mubarak. Ghonim 'repeatedly hammered home a simple message: "This is your country; a government official is your employee who gets his salary from your tax money, and you have your rights." He took special aim at the distortions of the official media, because when the people "distrust the media then you know you are not going to lose them",' schrijft The New York Times.
James Bond-kamp
Een week voordat de protesten tegen Mubarak losbarsten, arriveren er in Cairo medewerkers van de Academy of Change. Zij komen om de ongeorganiseerde groep demonstranten te trainen. Die begint ook meer en meer gebruik te maken van de adviezen van ervaringsdeskundigen uit Tunesië en Servië. Bij dit soort trainingen gaat het er heel concreet aan toe: hoe kun je bijvoorbeeld ongemerkt informatie uploaden en tegelijk de originele bestanden blijvend wissen. In 2006 geven leden van Otpor in Dubai een workshop die door een deelnemer wordt omschreven als 'een James Bond-kamp voor revolutionairen'.
Obama: trend gaat richting Iran
Hoe spontaan was de huidige golf van revoluties? Het is mogelijk dat de opstand al langer in de lucht hing: 'These unfolding transformations have been less of a surprise for us
at
al-Jazeera.' Maar dan nog blijft de vraag of er sprake was van een volledig spontane actie of van een externe sturende hand. Een die accepteert dat de huidige bondgenoot heeft afgedaan en invloed wil uitoefenen op het proces van transformatie om op die manier de uitkomst te kunnen beïnvloeden. Uit een
document
dat is gelekt door WikiLeaks blijkt de steun uit de VS voor de 6-aprilbeweging. Een beweging die
volgens
de Amerikaanse president Obama deel is van een trend die 'could spread to other authoritarian governments in the region, including in Iran.'
DeepJournal
Sign up
for the free mailing list.
Why is Syria under attack? - Part 4
'Syria' is about power, money, influence and energy
Why is Syria under attack? - 3
Syria and Iran are like pieces on a geopolitical chessboard
Why is Syria under attack? - Part 2
On the interests of the parties involved in the Syrian conflict and the role of the media
Why is Syria under attack? - Part 1
Who is behind the chemical weapons attack in Syria?
Albert Spits: Creëer je eigen financiële veiligheid
Beluister het interview
Belangenverstrengelingen ook bij Mexicaanse griepprik